Gourmet report NO.08 Cold tomato
reporterclerk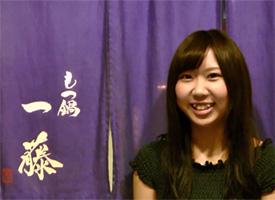 「I came here to enjoy cold tomato which is good only for this season.」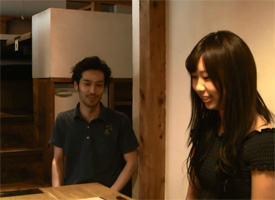 「Can I have this cold tomato?」
「Yes, pleasewait for a moment.」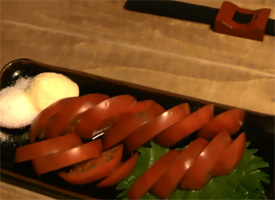 What is the cold tomato which you can enjoy only in this season?
「Excuse me, thank you for waiting this cold tomato.」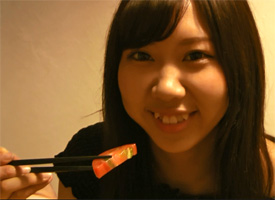 「Yes! It is very sweet and watery! I don't eat tomato that much but it is very sweet,
so even people who doesn't like tomato can eat this.。」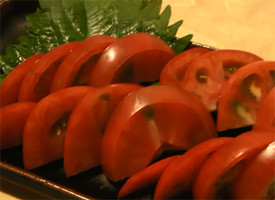 「This tomato is from Koganemaru farm in Itoshima Fukuoka. It is small but juicy and sweet. It is very popular especially for ladies.」
「This is seasonal menu, so this menu will be gone soon.」
※the season will be changed depend on the stock.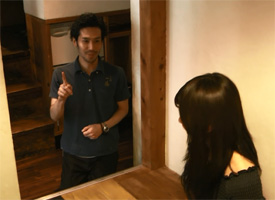 「We cut it thin, so it can absorb the taste and you can enjoy the different taste.」「I will bring another menu which is also popular for ladies.」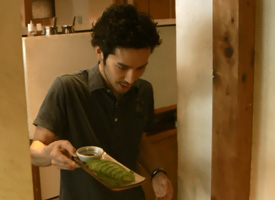 「Thank you for waiting. This is another popular menu for ladies, Avocado sashimi.」
「Oh, it's avocado sashimi.」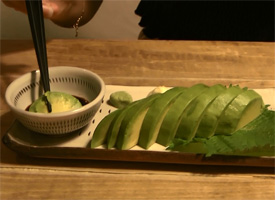 Let's eat!
「It is soft and delicious. Girls like avocado. It is very delicious to eat with wasabi soy sauce. 」
「Everyday when we purchase this avocado, we only choose well ripe avocado, so you can enjoy soft and the best condition avocado.」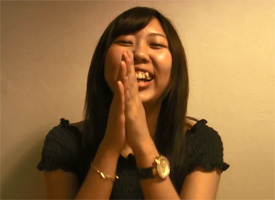 「Thank you for cold tomato and avocado sashimi.」