Gourmet report NO.01 MOTSUNABE MISO
reporterclerk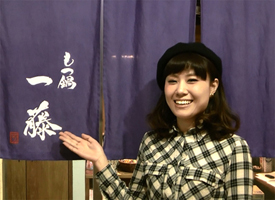 「Today, we came here to enjoy the best MOTSUNABE.」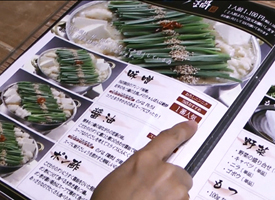 「There are many kinds of MOTSNABE,
but I'm going to try the most popular one, Miso.」
「Can I have MISO MOTSUNABE?」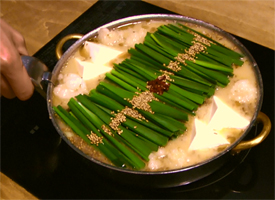 1After 15 minutes..・・・
「Thank you for waiting. Here is Miso MOTSUNABE」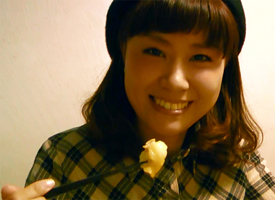 Let's eat!
「It's soft and tasty!」
Why it is very soft?/p>
「The difference between our restaurant and other restaurants is how we prepare it. MOTSU has very think skin. Everyday, we peel off that skin and that's why MOTSU is very soft and taste different.」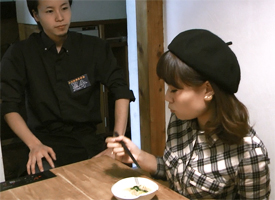 How long does it take to be served from order?
「It takes about 15 minutes from order, right?」
「If we only need to warm up, it will be faster but we also need to boil it to make the tasty soup, so it takes 10 to 15 minutes at least.」
「I see. That's why it is so soft」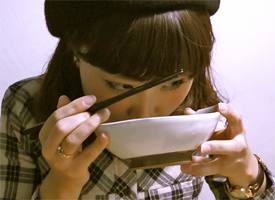 Great service for ladies
「It is tasty with garlic flavor. But I know some ladies care about the smell. Can you adjust that if we request?」
「Yes, We cannot remove them at all, but we can reduce it as much as we can. Our garlic doesn't smell that much, so you will not smell it next day.」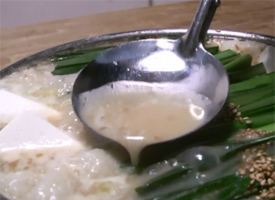 Soup request
「Some guests say that the soup became thick, but for that case, we can add more soup. If you want light taste of the soup, we can do it from beginning.」
What is the recommendation for the end?
「Many guests enjoy to put the noodle into the soup, but personally, I recommend you to put more vegetables. Then, you can enjoy vegetables and noodles...」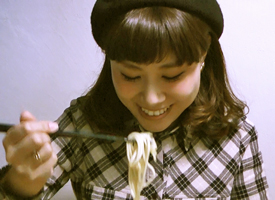 Let's eat!
「It matched well with vegetables! That's very tasty!」
「Right? That's what I recommend you.」
「I will try for next time again for sure.」
「Thank you for miso MOTSUNABE. It was very delicious!」