Gourmet report NO.10 MOTSUBABE Ponzu
reporterclerk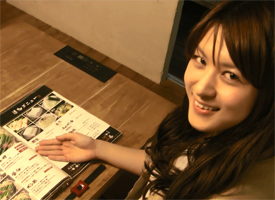 「Today, I came to my favorite restaurant to eat MOTSUNABE for the first time!」
「I tried to eat Miso and Soy sauce already, so Today I will try to eat with Ponzu.」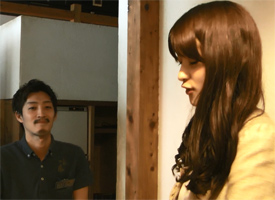 Before I order, I noticed something.
「May I ask you if the garlic is in Ponzu?」
「No, it isn't. At our restaurant, only this ponzu doesn't include garlic. The reason is because we want our guests to enjoy the taste of vegetables well.」
「I see. I'm going to order this ponzu.」
「Ok. Please wait for a moment.」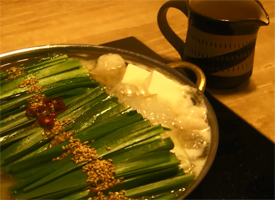 What is the ponzu MOTSUNABE without garlic?
「Excuse me, here is ponzu MOTSUNABE for two people.」
「And please eat with special ponzu.」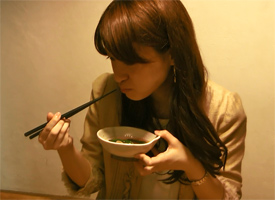 Let's eat
「Yes, it's very fresh and tasty.」
「And its good that I can manage how much ponzu I want in Nabe.」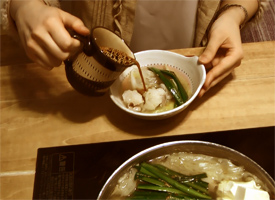 To whom this menu is popular?
「It doesn't contain any garlic, so when people who care about the smell, like celebrity or people concerns about their beauty very much, usually order this menu.」
What they care about ponzu MOTSUNABE?
「이쪽의 재료의 맛이, 가장 두드러지는 꼬박 이틀에 걸려 다시를 내고 있습니다. 그래서, 이쪽의 스프에 어울리는 폰즈도, 이쪽에서 엄선해서 선정하였습니다.」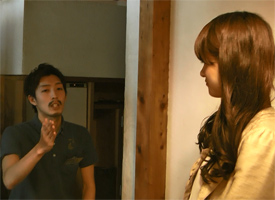 〆のオススメは?
「What do you recommend me to eat at the end for this ponzu MOTSUNABE?」
「Yes, for this ponzu, I recommend you to enjoy Dashi well. I will bring soy sauce for this, so please enjoy it.」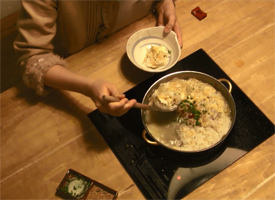 Enjoy Zosui at the end!
「It is very different taste from ponze, and it is also delicious. Soy cause and dashi matched very well and it's very good!」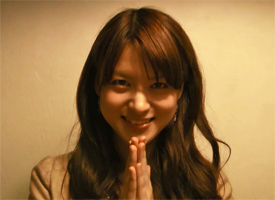 「Ponzu MOTSUNABE was delicious! Thank you!」