Company

MOTSUNABE ICHIFUJI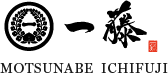 【Company profile】
Company profile Every human being is our guest
We, Willing hands, are eager to follow every staffs' happiness.
Each staff is working for their life.
We want to be a company that every staff is happy to be working at Willing hands.
To serve our guests with our best service, hospitality,
and to provide the good environment,
we get together and also seek for having a stable economy,
richness of life, having a proud of their work, positive feeling, and seeking for the happiness.
We think that to clean up, to greet people, to have a good attitude, every thing connects to the achievement.
On any business, we think that every each step on each day make us grow up and make our company to get bigger.
That is very important for the value of company and branding.
Though theses thoughts, we will be the company that is needed at any time.
Our goal is to keep our company to grow up and contribute to the society.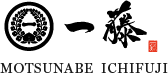 【The company profile】
| | |
| --- | --- |
| The company name | Willing hands corp. |
| Address | 6th BuLaLa building , 1-9-19, Imaizumi, Chuoku, Fukuoka city |
| Tel | 092-715-7733 |
| Fund | JPY 10 million |
| Establishment | 21st, March, 2013 |
| Employee | approximetely 150 |
| Description of Business | Food and Beverage industry/Management of MOTSUNABE ICHIFUJI |
| CEO | Yohei Oshima |
| | |
| --- | --- |
| The company name | Oshima Holdings Corp. |
| Address | 2-17-23-901, Yakuin, Chuoku, Fukuoka city |
| Tel | 092-982-4305 |
| Fund | JPY 3 million |
| Establishment | 13st, September, 2017 |
| Employee | 1 |
| Description of Business | Other service industry, Consulting services for group companies |
| CEO | Yohei Oshima |